Featured Cardiovascular Items |View All
Video
Mark Metzl, MD, discusses the benefits of cryo ablation vs radio frequency ablation.
Video
Comprehensive, Collaborative AFib Treatment at NorthShore Cardiovascular Institute
Mark Metzl, MD, gives an overview of NorthShore University HealthSystem AFib Center; a comprehensive center with collaboration between electrophysiologists, cardiologists, cardio surgeons, yoga practitioners, even neurologists.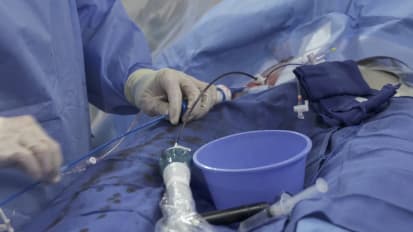 Video
Live Case: Cryo Ablation for Paroxysmal AFib
Mark Metzl, MD, performs Cryo Ablation on a 55 year-old patient for treatment of paroxysmal AFib.